The rollercoaster of mood vulnerability
From bushfires ravaging country Australia to world leaders contracting COVID-19, if there's one thing 2020 has taught us, it's that we're all quite tender and vulnerable. Especially when it comes to our moods, they're like a rollercoaster going down faster than the up.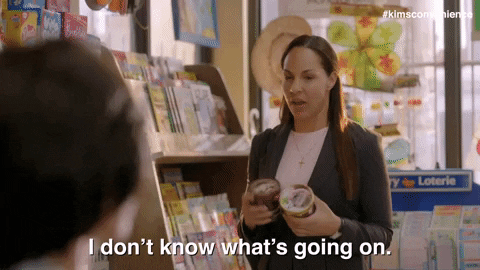 In September, Square Holes' Mind and Mood Survey found the general mood from South Australian's was improving following the first COVID-19 lockdown and vulnerable start to 2020. Confidence was growing, and many were finding comfort in a 'new' normal. The population felt as if it was cruising through the latter half of 2020 with a sense of dodging the COVID-bullet and 35 per-cent of South Australian's were feeling confident for what was coming. South Australians felt a bit nervous about Melbourne in lockdown, but more so felt confident and courageous about conquering covid.
Last Wednesday night the vulnerability returned, before throwing South Australians back into lockdown. A new announcement of COVID restrictions came into play, and the confidence of South Aussie's quickly takes a blow. Panic buyers were rushing to their nearest supermarkets, returning to the apocalyptic behaviour mode, similar to early 2020, in a bid to self-preserve (and potentially stockpile enough toilet paper to make paper mache).
Although perhaps not surprising given what we've observed this year, the behaviour contrasts heavily with the almost boastful lifestyle of Adelaideans were flaunting just a few weeks, days, ago as festivals started up again, while Melbourne was suffering an exhaustive and long lockdown and the associated mental health meltdown.
It is interesting to observe how quickly our lifestyles can change and how vulnerable human moods can be be. Our pride in nailing Covid, can quickly turn to despair. Covid driven confidence is so 2020. Factors including stress, poor sleep, and even obsessively watching the news for further updates can hurtle our moods and emotions like an unrestrained baby on a bus. It is easy to imagine, but hard to predict, the emotional damage of a Covid lockdown.
As the lack of necessity of the current lockdown emerges, South Australian's may proclaim the lockdown as an overreaction, distrusting of leader decisions. Leaving them somewhat bashful and fearful for the future. Most South Australian's trusted the government when the circuit breaker went ahead, and jumped to be in this together and squelch new cases and optimise the change of a Covid-free-Christmas. Now, since the SA Government has needed to back-pedal on the lockdown, there is likely rising cynicism amongst South Australians. 
What is interesting to consider is while many South Australian's may be feeling vulnerable about the future, locals have had an easier ride than elsewhere such as Victoria and overseas. While South Australia was enjoying its peak confidence pre-lockdown, Victoria was in its own "draconian" lockdown. Victorian Premier Daniel Andrews was at the heart of most criticism and Victorian's didn't trust the government. In this time, consumer confidence took a blow, and researchers predicted a wave of financial hurt.
Now, three months on, Victoria is out of its lockdown and despite reports of mistrusting the government's handling of the second lockdown – moods are improving among the general population. It doesn't take long to move on and feel good about the future, post things going pear-shaped. The same can be said for South Australia, while this time may present its challenges to the moods of consumers – some feeling angry about the economic impact, and others happy to be exiting sooner than expecting – most likely mood will quickly improve. Until things get tough once again, and the mood quickly plummets. Be strong, buckle up for the ride!